W.U.N. Movement Ent.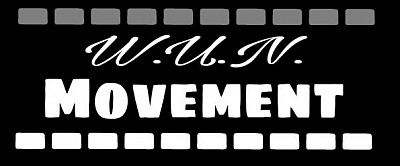 W.U.N. Movement Ent. Bio
W.U.N. Movement is an entertainment company that started in Texas City, Texas in the year of 2008 with worldly music. Jessie Vassie is the CEO, and founder of W.U.N. Movement Ent..
WUN Movement Ent is a company that's helping spread the word and the rim of God through music. Now that we are only promoting talent's, and gift's that give God the glory, we will no longer be apart of anything that glorify the world because all talents are from God the Father in Heaven.
So if your a company that needs a little help getting known internationally then WUN Movement Ent is the company you want connect with. WeUpNow also signs music artist, help them get there own label/company off the ground and also helps brand it.
The reason W.U.N. Movement Ent. only promotes positive gifts is; because the way the world is influencing our youth and also our leaders to turn astray, to turn astray mean to stair off or to be apart of something negative. With that being said W.U.N. Movement Ent is showing the world that you don't have to be apart of something negative to be cool, we are stepping up to change the world to let everyone know that if you don't fit in the world that's a good thing, in John 15:19 it say, If you were of the world, the world would love you as its own; but because you are not of the world, but I chose you out of the world, therefore the world hates you; also in Romans 12:2 Do not be comforted to this world but be transformed by the renewal of your mind, that by testing you may discern what is the will of God, what is good and acceptable and perfect will.
So WUN Movement Ent. will not indulge in the things of this world and must walk according to the spirit.
W.U.N. Movement Ent. is promoting that!
W.U.N. Movement is now a blessed God filled ministry. We will no longer be called a company but a ministry because we are using our gift of music to lift and bring others to God.
Artist:D.L.I.D.(Do Live In Direct)
Location: Atlanta Ga. Canton Jones Free Life Church
D.L.I.D. (DoLiveInDirect) - Call Him Up
Artist:D.L.I.D.(Do Live In Direct)
Location:Kansas City Mo. Vote Rally SouthEast Filed House