W.U.N. Movement Ent.
W.U.N. Movement Ent. Bio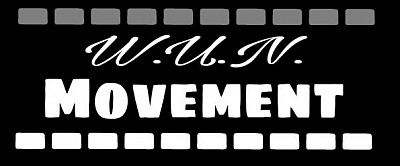 WUN Movement ENT.  is the urban outreach ministry founded by minister Jessie Vassie and his wife Iisha. Based in Kansas City, their mission is simply to bring the Gospel of Jesus Christ to the communities and people who are often overlooked, underprivileged, and unaware of their need for a savior! From teaching Bible studies and Discipleship classes on Facebook Live, to setting up free concerts and community events at parks around the metro, the Vassies leave no stone unturned in their search for opportunities to meet the spiritual and physical needs of the people! 
In addition to the Word of God and the guidance of the Holy Spirit, music is a key part of their ministry. In fact, music is the common denominator that connected Jessie and Iisha from the beginning. Before becoming a follower of Christ and a Gospel rap artist, Jessie was in a secular rap group called KC MO Bucks and his stage name was DoLoeDaJuiceMan. While God was still working on DaJuiceMan's heart, little did he know that his wife-to-be, Iisha, was already using her voice for the Lord on the Gospel music scene! Fast-forward to current-day and this still-young couple and dynamic duo has paired up not only in Holy Matrimony, but also to form the group "D.L.I.D" (Do Live In Direct), using their musical gifts to preach the Gospel near and far! 
They have also adopted four children ranging from toddler to adolescent who have also formed their own rap and dance group, Versus! Raising their four children is their primary ministry, which is why Jessie and Iisha include them in nearly everything they do! Family is first! 
Aside from promoting a message through music, WUN Movement Ent  seeks to be hands-on by serving the people in their communities with humility and generosity. Facilitating food and clothing drives and providing school supplies, bottled water and Bibles are just a handful of tangible ways they plan to continue blessing the Kansas City Metro and beyond! WUN Movement Ent. have now expanded to the Texas state and have signed two now artist Qween Free and King C. With them two signing, the label put Qween Free - King C. - Jessie and I. Vea together to make one group outside of there own solo art that they are to create. The name for the group by the label is W.U.N. MOB, ( Member Of Believers). 
Hear their music, watch their videos, and learn more about their ministry at wunmovementent.simdif.com. Also search WUN Movement Ent. on Facebook and Instagram for daily Bible teaching and info on concerts and events. Lastly, you can also find their music on all streaming platforms such as Spotify and Apple Music (Search D.L.I.D., Jessie V., and Versus). 
WUN Movement Ent. – "We Up Now!"
Artist:D.L.I.D.(Do Live In Direct)
Location: Atlanta Ga. Canton Jones Free Life Church
D.L.I.D. (DoLiveInDirect) - Call Him Up
Artist:D.L.I.D.(Do Live In Direct)
Location:Kansas City Mo. Vote Rally SouthEast Filed House